Damn, where as she been hiding all my life, have you seen the tits on Comet Nox? I want them sun glasses, I'd cherish them forever. Her nipples though, sheesh. And, don't get me started on the wet patch on her cheerleading shorts, I'd sell my car to buy them. In fact the cheerleaders uniform Comet is wearing is her real uniform from her high school days that's why her boobs look like they'e about to bust out.
These photos are taken from the Zishy website who shoots some great content with some of the hottest girls around. He only shoots natural looking girls with a natural beauty and he has found that with Comet Nox.
Fooling around in the back yard with her top off and her large breasts and puffy nipples catching the warm breeze has got Comet a little bit excited though as you can tell from the close-up pic of her shorts. You can just make out a small wet patch of secreted pussy juice. She's in the mood to fuck and when a girl gets like this she'll often fuck the nearest guy to her, I just wish it was me but I guess who doesn't, right?
"Astonishing. I can't put into words how HOT this is. Comet, if you're reading this, please come back a million times. My God, you are so beautiful. "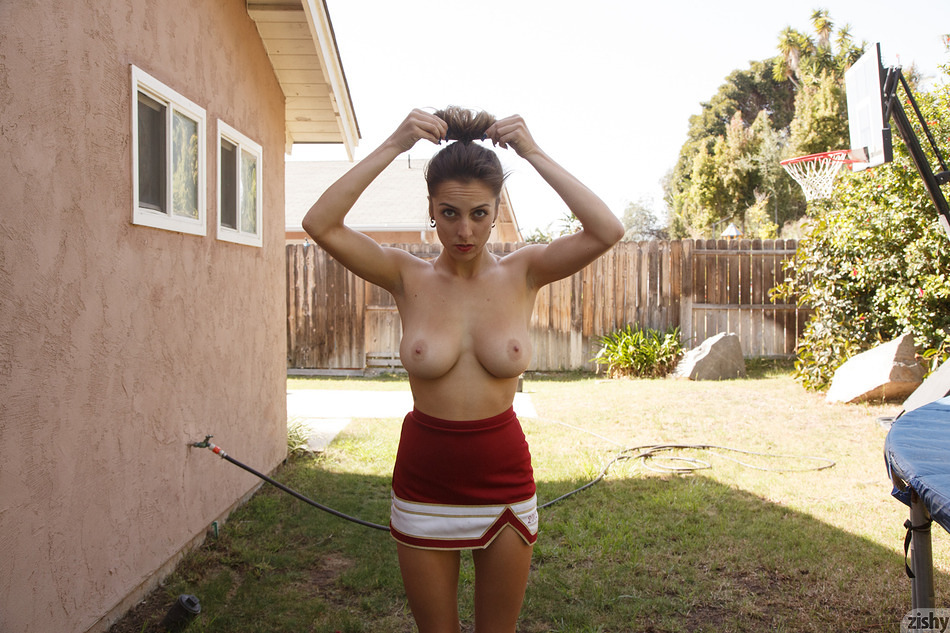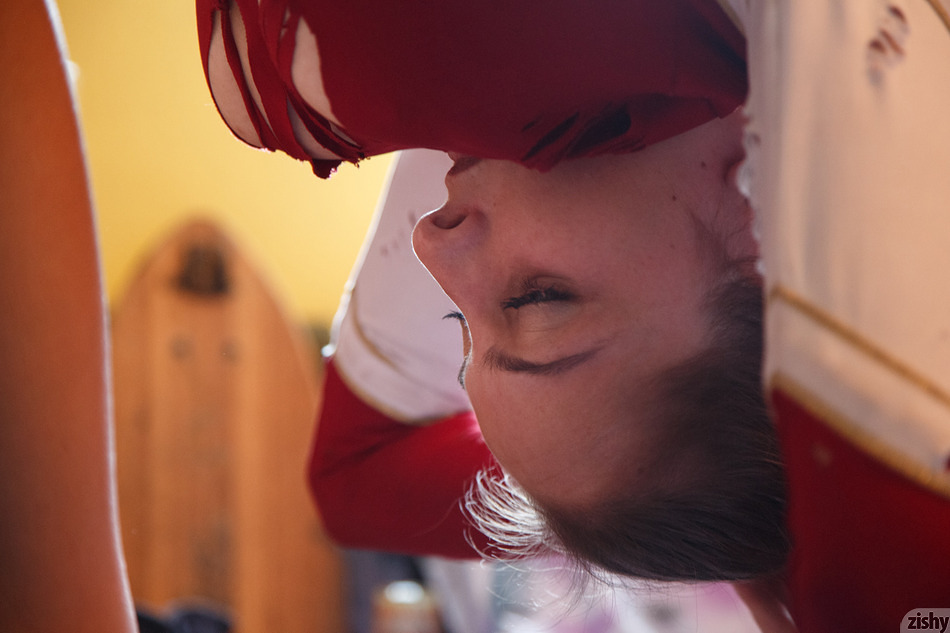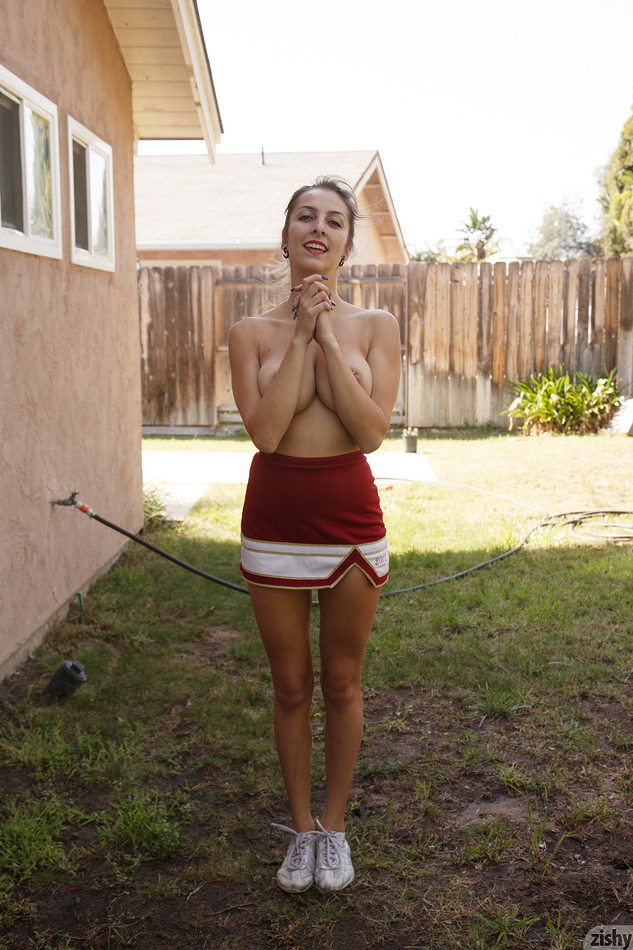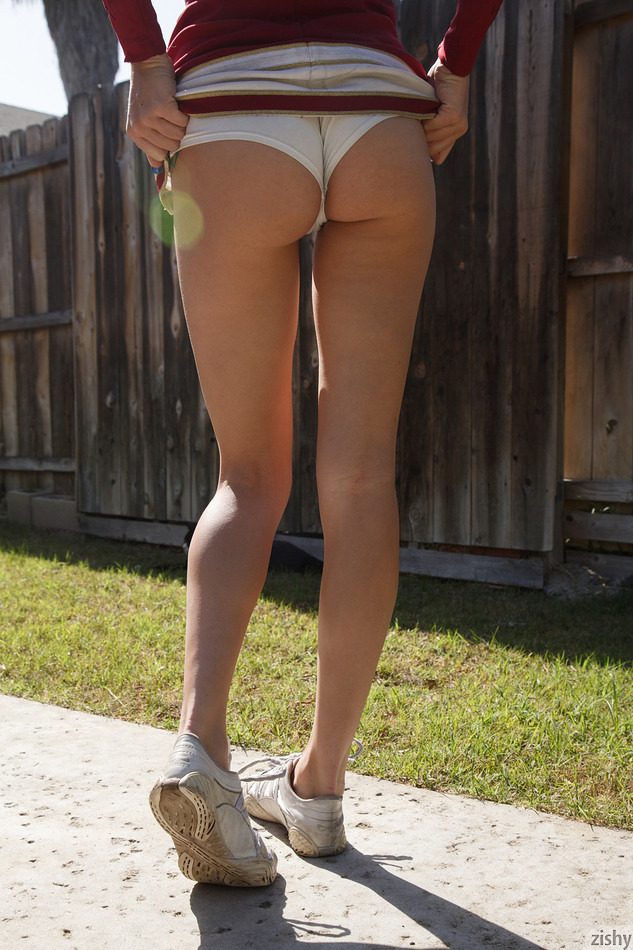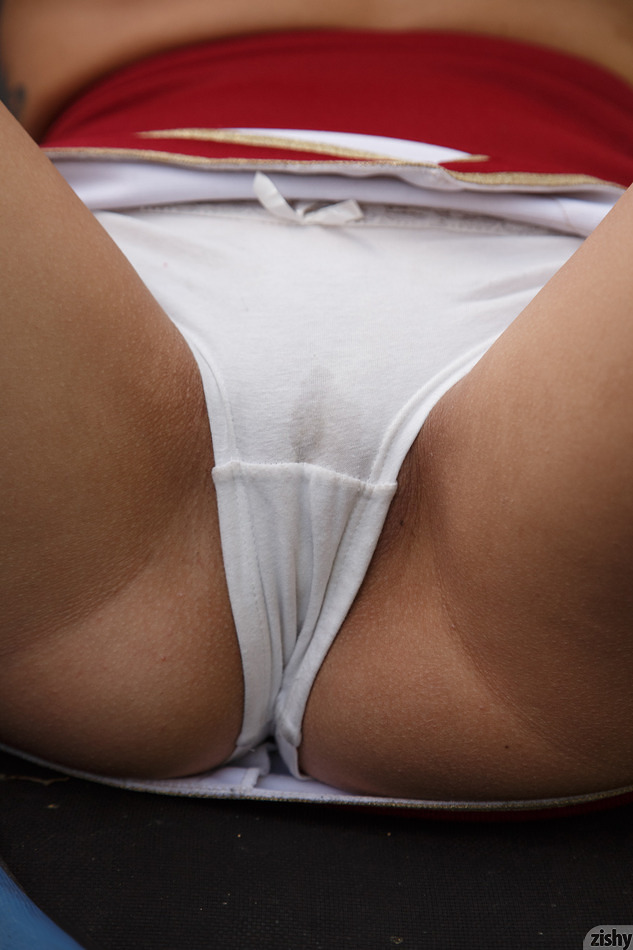 Photos from: Zishy